CARMEN GONZÁLEZ CASTRO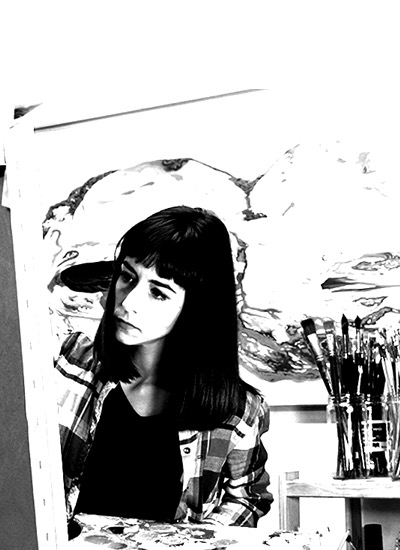 Carmen González Castro (Granada, 1982), graduated in Fine Arts from the University of Granada, getting honorable mention in the National Awards for Completion of University Studies of the Ministry of Education and Science for the best university record in Spain. She obtained a European doctorate in Fine Arts in 2011 and a Master's in Research, Art and Creation from the Complutense University of Madrid in 2012. Currently, she teaches drawing at the Faculty of Fine Arts at the Complutense University of Madrid. It has work in the collections of the Diputación de Málaga and the Granada City Council. She has exhibited among others in the following spaces: Punto Rojo Gallery (Granada, 2014); Ramsés Life and Art (Madrid, 2014); Ruiz-Linares Gallery (Granada, 2017); LA Projects Gallery (Madrid, 2017); Instituto de América-Damián Bayón Center (Santa Fe, Granada, 2017); and La Madraza Palace (Granada, 2019). She has participated in group exhibitions in: Granada, Malaga, Seville, Madrid, Barcelona and London. She has also participated in the international ArtChicó 3 fairs in Bogotá and ARCO Madrid.
Carmen González Castro's work focuses on the human body. Reviewing themes from mythology, Carmen questions the current canons of beauty and the perception that we have now compared to other times. Her realistic painting is of a New Figurative type. Her portraits are not hyper-realistic, she makes frequent use of warping.